Lovely Panda Magsafe iPhone13 Case
Free Shipping Worldwide
12.12 SALE🛍️Buy 2 Get 25% Off
Device
iPhone 13
iPhone 13 Pro
iPhone 13 Pro Max
Color
Black and White
Pink
Blue
Brown
1 / 9
Cute,Solf,Round
Giant pandas are China's national treasures and are known as living fossils in the biological world. Their black and white fur and cute appearance make them very popular.

Designer Xiao Bai is a panda lover and uses panda as a creative element, and shows its cute image in the form of cartoon characters through different movements and expressions of pandas.
Bump Up the Protection
The Panda series adopts the new full-touch all-directional protection technology, which has the characteristics of high elasticity and effective shock absorption, which can absorb the impact force at the moment of the phone falling, without dead Angle to protect your phone.
Moreover, we have 500+ continuous multi-angle drop testing ensuring that every corner of the enclosure is equally drop resistant.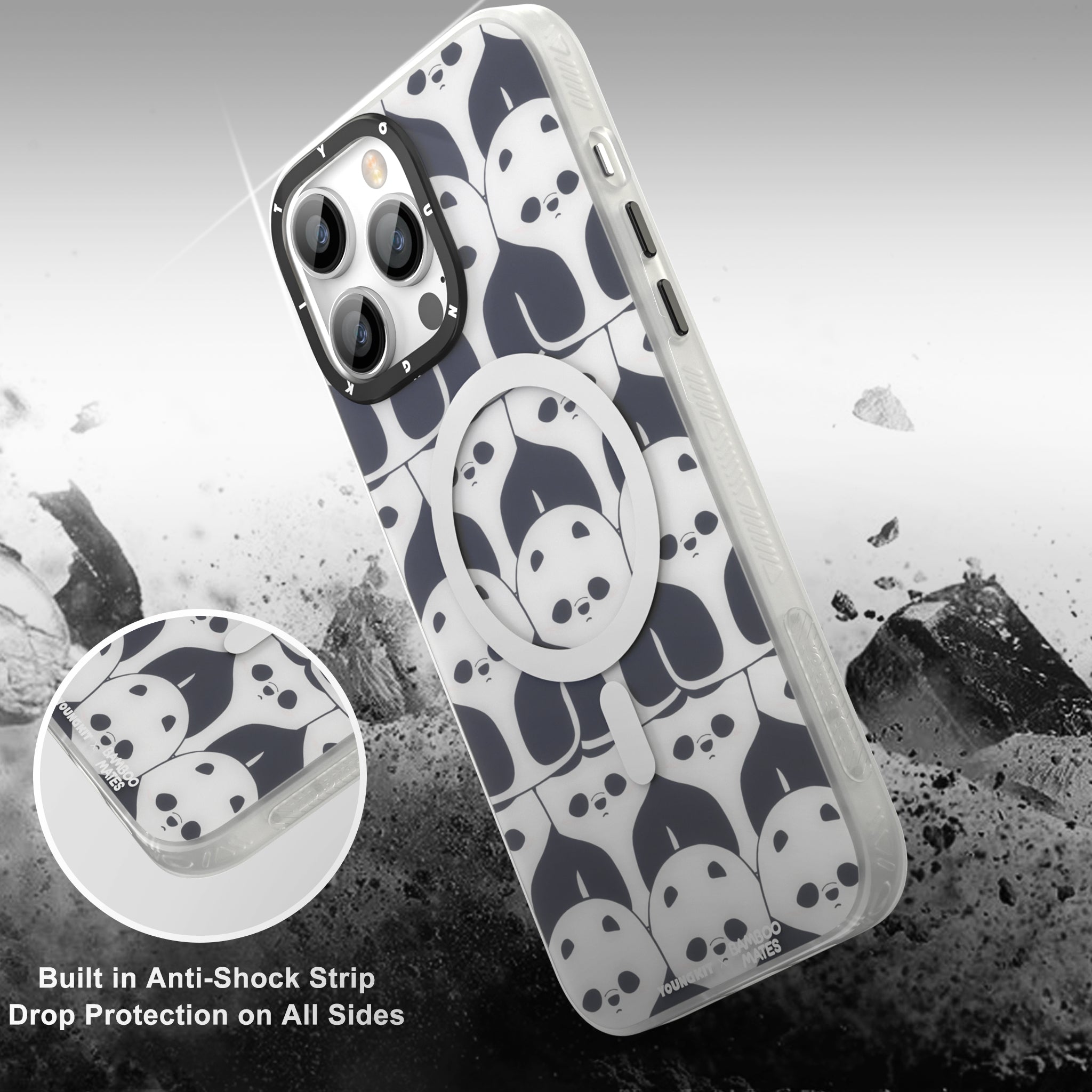 Superior Process And Materials
We use IMD double-layer HD printing process, which can not only be scratch-resistant and wear-resistant, but also make its color long-lasting. 
Made with a hard polycarbonate material from the world's top plastic supplier: Bayer ,which can effectively delay the oxidation time of the frame, and the yellowing resistance level can reach as high as level 5.
We is striving to make resources 100% recyclable, so as to contribute to protect our Planet.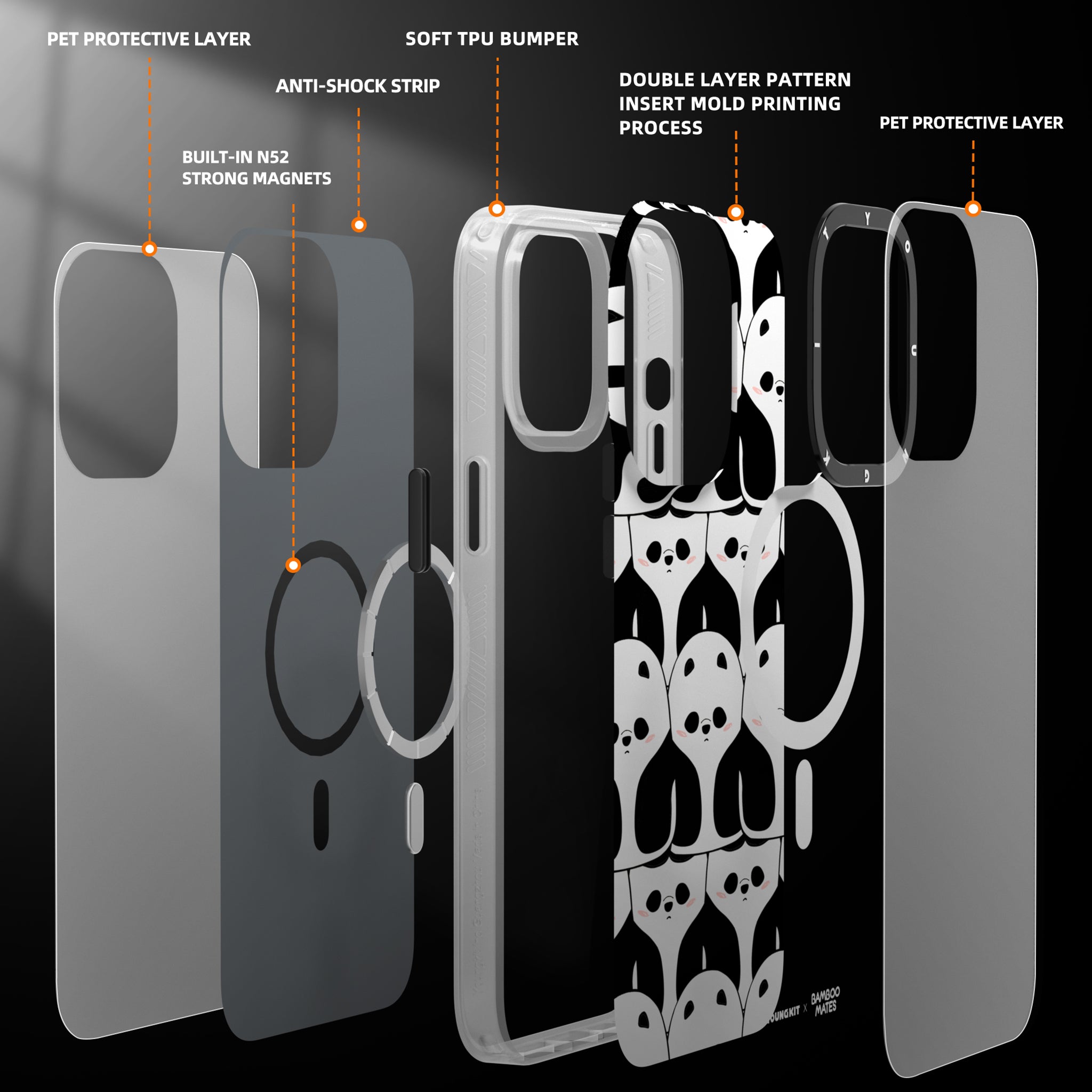 Special Detail Design
We adopts independent button design,making us easy and effort-saving to operate.The accurate cutouts ensure easy access to all ports, buttons, speaker and camera.
Supports Wireless Charging
Our iPhone cases are built to withstand Qi, supporting the new standard of wireless charging. Charge away without having to remove your iPhone cases, so you never have to compromise style for functionality.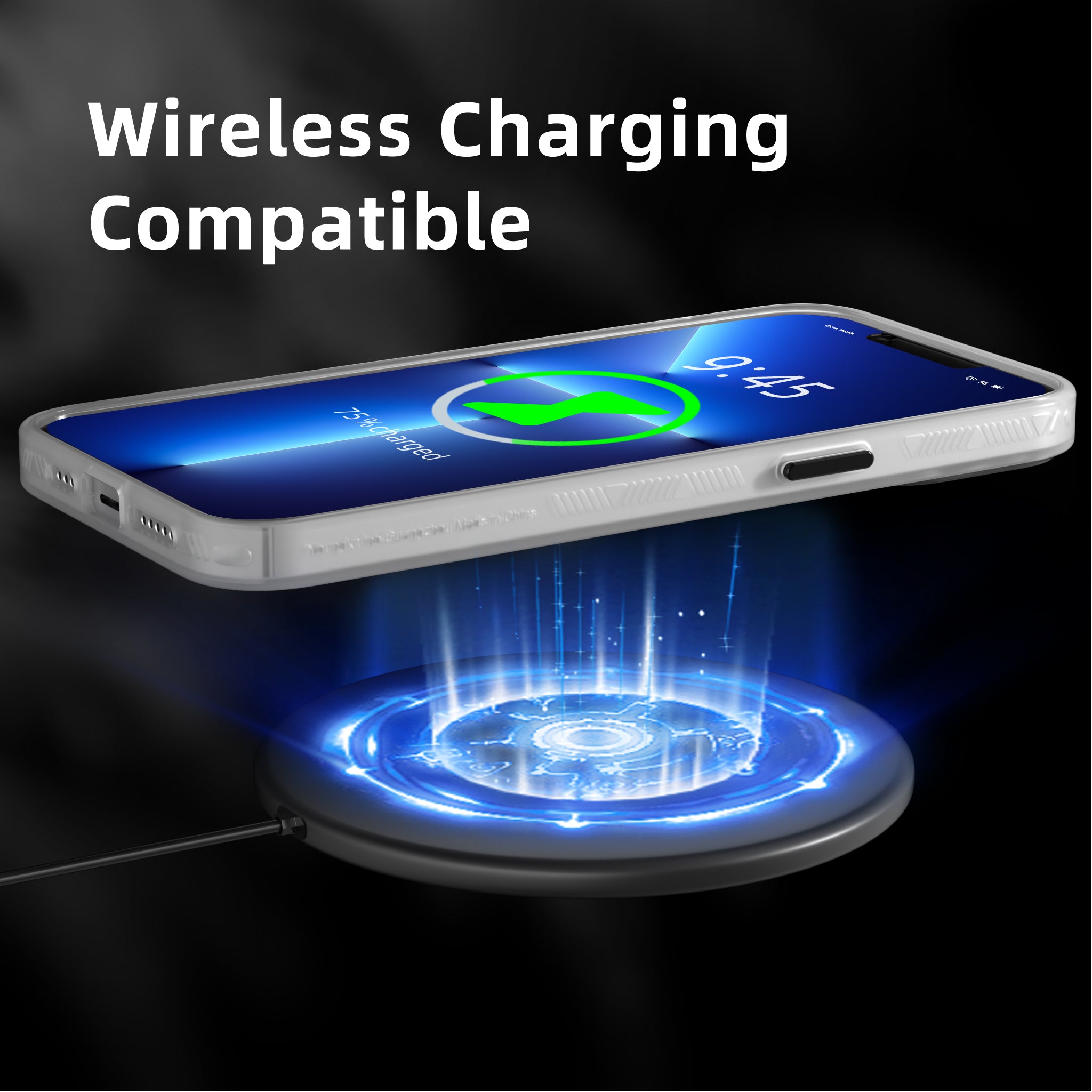 Share and Entertainment
At youngkit,you can be a young man who expresses yourself without hesitation. Express individuality, customize fashion and future, share and talk with yourself, friends, families and even strangers, this is the freedom 
YOUNGKIT
 can give.
All of our unique designs are designed to be fun and celebratory, and to inspire joyful sharing at daily, travel,party even every selfie.
The Perfect Match
Choose from our range of protectors and MagSafe compatible accessories to customize your phone according to your lifestyle.Each accessories fits perfectly with our case range so be assured that you and your phone will both be very happy.