Youngkit Liuli Mirrior Anti-Drop Magsafe iPhone14 Case
◾Free Standard Shipping Worldwide
【Adhere To the unique design Inspiration】
 Color border design with high grade of transparency makes the phone case simple but add a bit of color, which can also bring senior feeling to daily wear.Not onle can you clearly see the original color of phone but also can restore the feel of phone. This is a portable phonecase for young people.
【Bump Up the Protection】

The anti-drop performance of YOUNGKiT has been upgraded, and the strong cushioning anti-collision strip is available! The YOUNGKiT exclusive shock absorption technology can buffer 95% of the impact , creating a phone case that truly achieves all-round protection and has a strong anti-drop performance.

The appearance of the IPhone14 series of strong buffer bumpers adopts a new plant-based material and a shock-absorbing tire tread design.Each mobile phone case equipped with bumper has undergone 872 anti-drop tests, and ensure 9.8 ft drop protection,covering 98% of daily life application scenarios.
Also, it adopt Independent button design,making us easy and effort-saving to operate.The accurate cutouts ensure easy access to all ports, buttons, speaker and camera.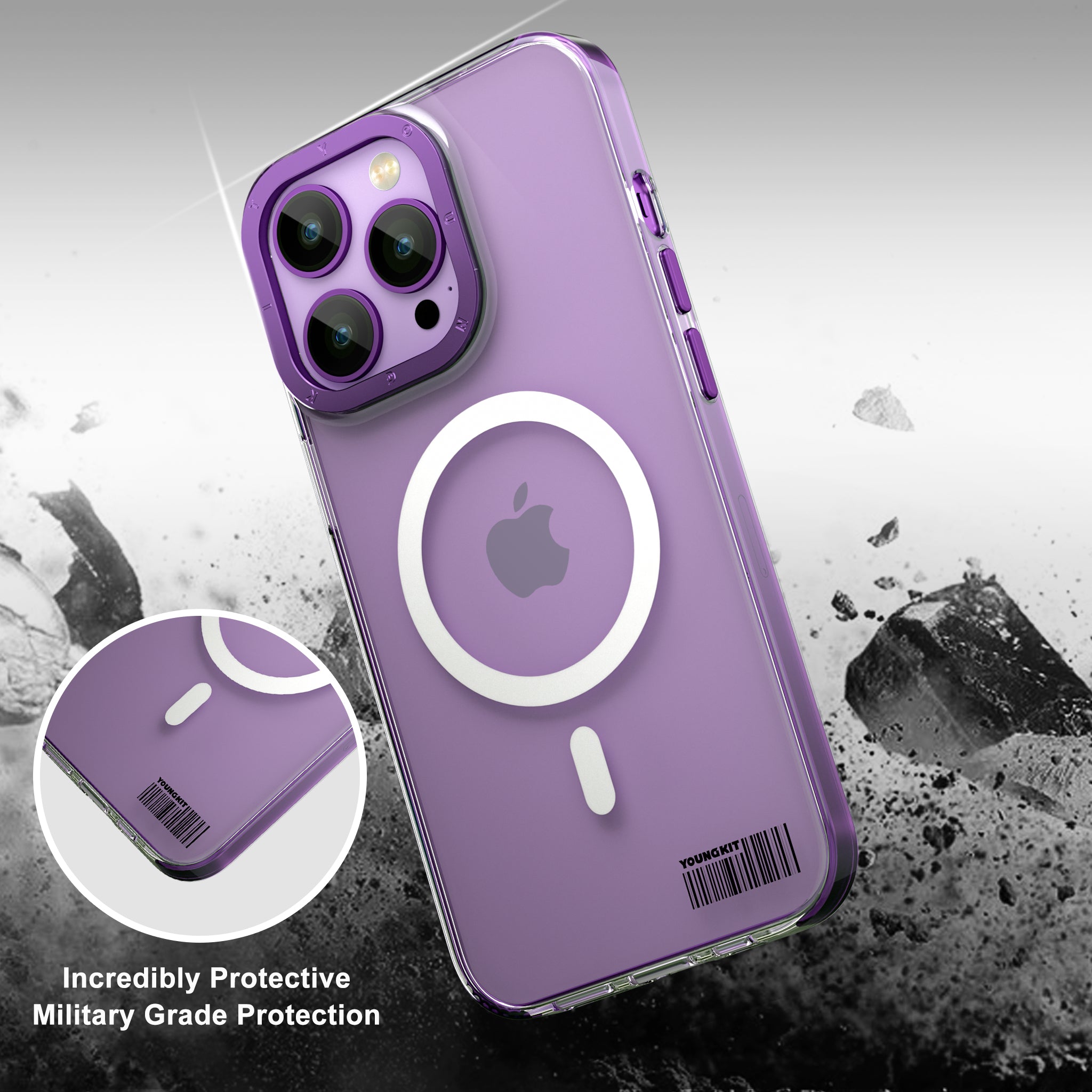 【Humanized Technology&Environmentally materials】
We use IMD double-layer high-definition printing process, which can not only be scratch-resistant and wear-resistant, but also make its color long-lasting. With strong magnetic suction technology, the phone can be firmly attached to the phone case.Also made with a hard polycarbonate material,we strive to make resources 100% recyclable, so as to contribute to protect Our Planet.
【Supports Wireless Charging】
Our iPhone cases are built to withstand Qi, supporting the new standard of wireless charging. Charge away without having to remove your iPhone cases, so you never have to compromise style for functionality.
【Share and Entertainment】
At youngkit,you can be a young man who expresses yourself without hesitation. Express individuality, customize fashion and future, share and talk with yourself, friends, families and even strangers, this is the freedom YOUNGKIT can give. All of our unique designs are designed to be fun and celebratory, and to inspire joyful sharing at daily, travel,party even every selfie.